Joel Salatin
Polyface Farm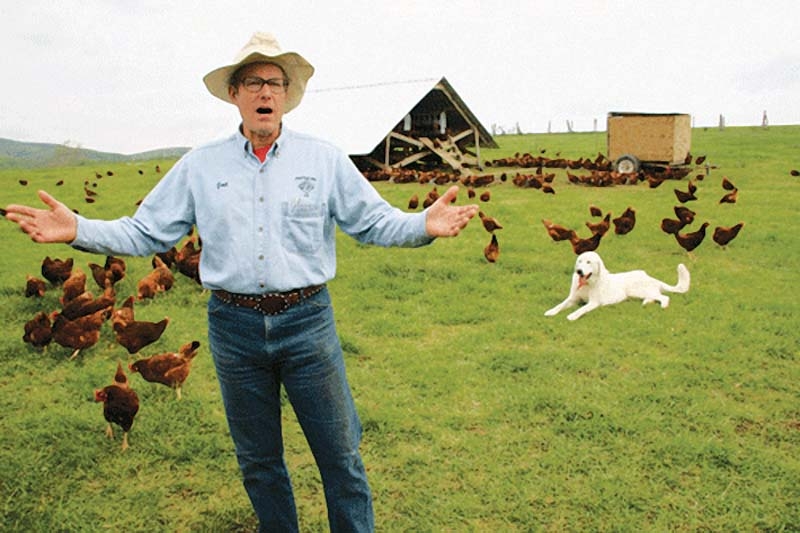 Joel Salatin, 62, is co-owner of Polyface Farms in Swoope, Virginia and author of 12 books spanning topics as diverse as pastured poultry and Everything I Want to do is Illegal. Polyface Farm services about 4,000 families, 50 restaurants, and numerous retail and institutional outlets with salad bar beef, pigaerator pork, pastured poultry and eggs, lamb, duck eggs and forestry products. An aggressive advocate for unregulated food commerce among neighbors, he defends the right to the food of your choice from the source of your choice. He conducts workshops and lecture series throughout the world, bringing a food choice message to both farmers and consumers.
John Moody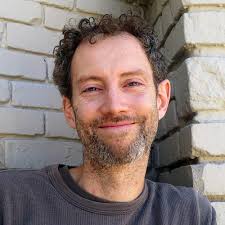 Whole Life Buying Club and Some Small Farm
When John couldn't easily get the foods he needed, he didn't give up. Instead he built an alternative to the industrial food distribution system – the Whole Life Buying Club. He is a well known homesteader and farmer, and author of five books, including the Food Club and Co-op Handbook and the Frugal Homesteader Handbook.
Niti Bali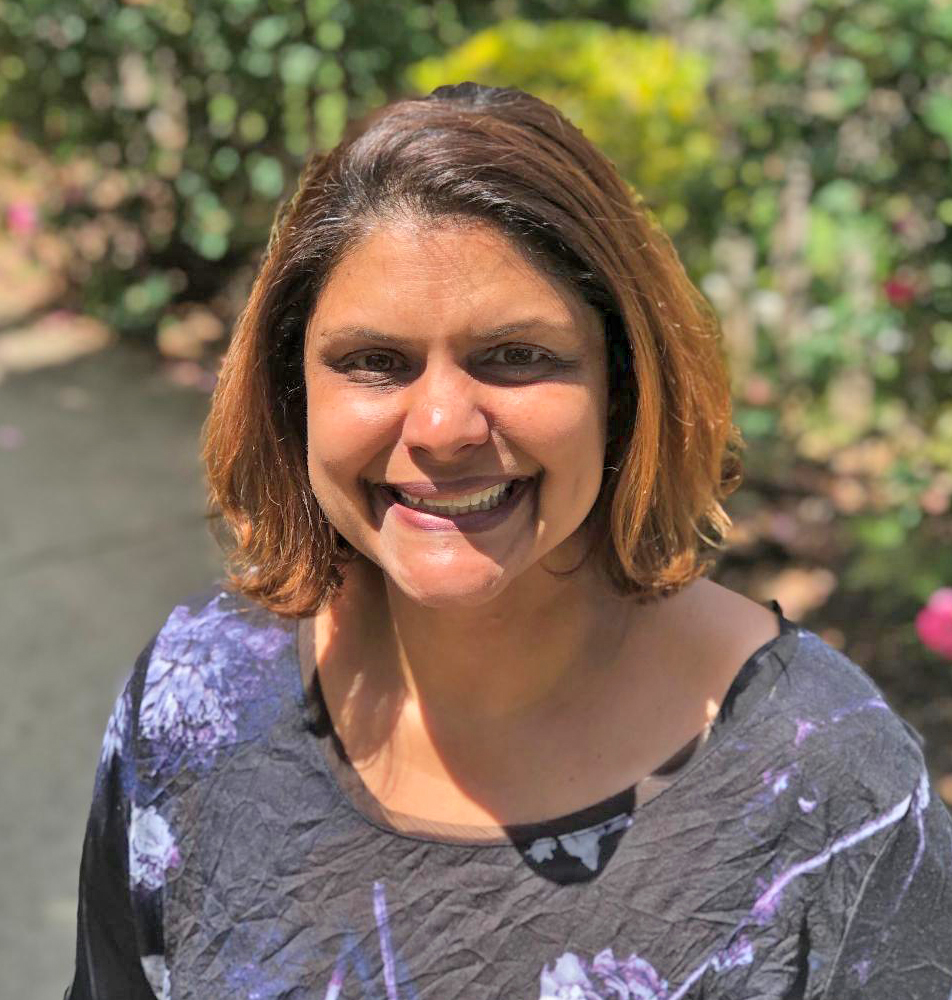 The 501c3 Food Church
Niti Bali is the Founder and CEO of Farm to Fork Meat Riot, a 501(c)3 nonprofit organization serving as a catalyst for reestablishing the regenerative small family farm food system. Her strategically designed CSA program educates eaters to harness the power of life giving force through regenerative foods. Niti's Farm to Fork Meat Riot CSA simultaneously supports regenerative livestock production based on consumption that results in a zero-waste system. This balanced program allows farmers, ranchers and artisans to operate with less risk and earn fair wages while growing their operations organically to fit the natural demand for this higher quality food.
Niti's passion for sharing regenerative food began after her 2-year- old daughter was diagnosed with Esthesioneuroblastoma in 2007. Meenakshi underwent 5 rounds of toxic chemotherapy that did not stop the cancer. As a mother fighting for her child's life, Niti embarked on a holistic mission to source the cleanest, most regenerative foods from local farms. Although Niti cured Meenakshi's cancer with real nutrient dense food, the damage to her vital structures from the chemo was too great and Meenakshi died September 13, 2009.
Since then, Niti has made it her mission to protect her family and others from the corporate food system. Niti is developing regenerative farmers and regenerative consumers while producing educational media in the way of her podcast and interview show. She lives in Raleigh, NC with her husband and 2 surviving children and continues to challenge us one bite at a time.
Dennis Stoltzfoos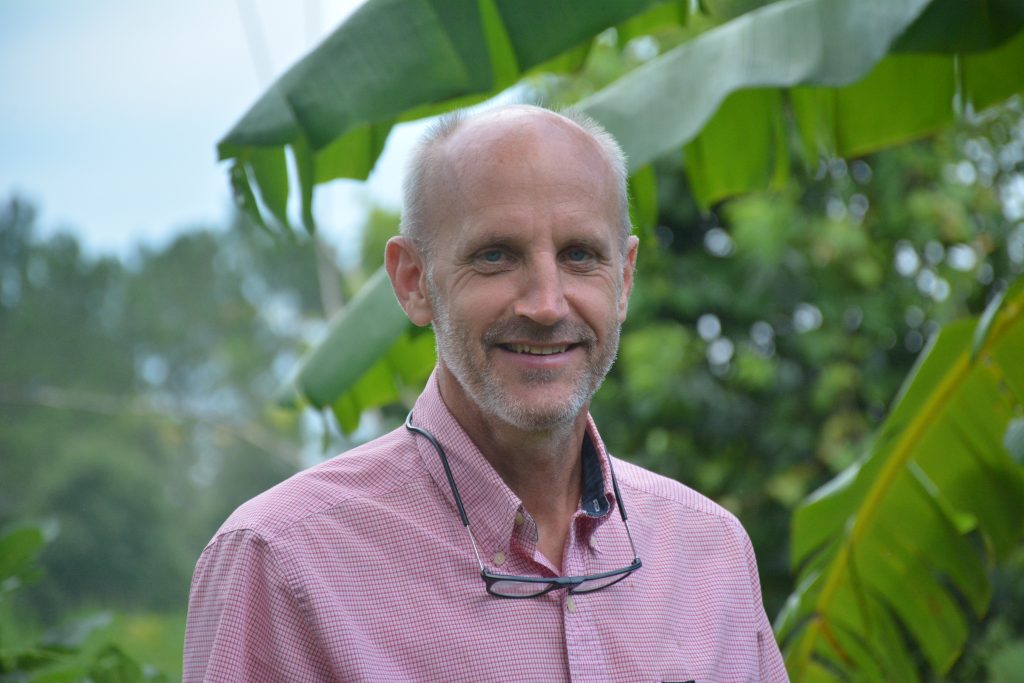 Dennis Stoltzfoos, rogue food farmer in North Florida, grew up on a conventional dairy farm in Lancaster, PA. He left the farm thinking he would never come back but, after experiencing several poor health issues of his own and that of his parents, he ended up becoming very interested in finding out how to "get healthy". 20 years later, after reading hundreds of books on health, doing Live Blood Analysis as a profession, and even becoming a health consultant, he discovered the Weston A. Price Foundation founded by Sally Fallon Morell. The information he gleaned took his health to a new level and he realized how important it was to eat whole foods produced the way God intended. REAL rogue food became life and health to Dennis and he returned to his roots of farming and food production, the natural way. Now, he and his wife have 7 children who have never had to see a doctor or a dentist due to their abundant health. They all work together on their farm in Florida, producing rogue food for themselves and other conventional food rebels. Dennis and his family have been farming for 16 years and have had to fight for the ongoing production of their nutrient dense food. Joel Salatin has even called him "One of the Darlings of Rogue Food."
Camas Davis
In 2009, Camas Davis, a ten-year veteran magazine editor and food and travel writer, traveled to Gascony in southwest France to study the art of butchery and charcuterie with a family of pig farmers and butchers. Upon her return, inspired by the transparent nature of her meat education in France and how it changed her, she founded the Portland Meat Collective, a one-of-a-kind meat school and culinary resource that has changed the way citizens of Portland, Oregon, think about their food, their community, and their local food economy. In 2014, Davis launched the Good Meat Project to continue to inspire responsible meat consumption and production through experiential meat education across the country that is geared toward consumers, producers, and food professionals. Camas continues to write about her experiences in the world of meat, including stories for the radio show, This American Life and Elle magazine. Davis and the Portland Meat Collective have also been the subject of media stories from the New York Times Magazine to Martha Stewart Living. She is also the author of Killing It, a memoir about her adventures in the world of meat. Camas lives in Portland, Oregon with her husband and her two-year-old daughter.
Congressman Thomas Massie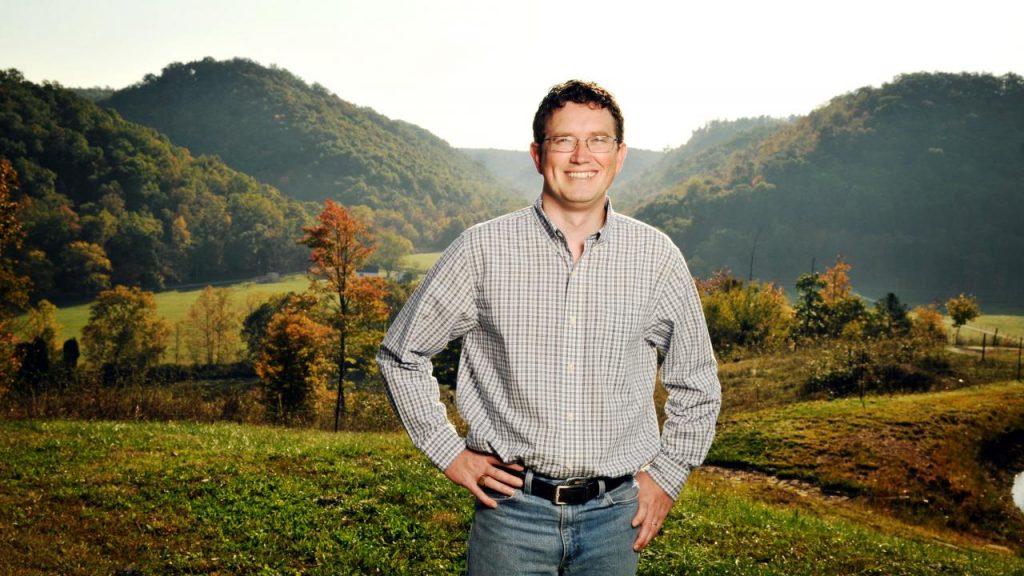 A congressman like no other, Thomas raises pastured beef, butchers chickens during congressional breaks, and forages for wild mushrooms on his familial lands. His family built their own off-grid homestead in the foothills of Kentucky.
He has a passion for real food. Thomas and Rhonda have, even during college, grown food every year they have been together. He also has a passion for restoring freedom to America's farmers and food artisans, introducing the PRIME act among many other pieces of important legislation to Congress.
Tyler and Elizabeth Boggs
Heart2Heart Farms